Gather round the table this week with a company-ready menu that stars decadent imported white polenta with dried porcini and truffles, plus beautiful roasted beets and sweet fennel-garlic confit. Wow guests from appetizer to dessert: Start off with truffled salted almonds, crisp salad topped with our raspberry-hazelnut vinaigrette and a refreshing Chenin Blanc; then, finish with a juicy cherry clafoutis that celebrates the arrival of sweet, sweet summer.
Here are a few recipe ideas for this week:
Cherry Clafoutis
This rustic French dessert combines fresh, juicy cherries and creamy, custard-like batter, all baked to golden-brown perfection.
Italian Bietole Chard Tart
Topped with breadcrumbs and Parmigiano-Reggiano cheese, this tart from chef Mario Batali captures the deep, rich flavor of the Italian Swiss chard known as Bietole.
Fava Beans
Our quick how-to guide for peeling and prepping fresh fava beans!
In honor of Valentine's Day, the theme of this week's box embraces two of our greatest loves: fresh, seasonal fare and gathering around the table with the ones we adore most. Thus, this rustic, romantic menu is fit for sharing with a crusty baguette, hearty Italian white bean soup and decadent chocolate brownies, plus a special appetizer collection that includes our own grainy mustard and country-style pork terrine.
Here are a few of our recipe ideas for this week:
Honey-Glazed Baby Rainbow Carrots
The inherent sweetness of fresh baby carrots is further enhanced in this glazed side dish from local chef John Sundstrom's Lark: Cooking Against the Grain.
Beets, Four Ways
Dorie Greenspan, author of Around My French Table, shares her favorite ways to prep colorful, luscious beets—take your pick!
Fresh Chard with Parmesan
Nutty Parmesan and rich butter add nuanced flavor to red chard in this easy stovetop recipe from The Art of Simple Food by Alice Waters.
Grilled Green Onions
Sweet and delicious with green tops, these onions are at their best grilled. But, if you don't have a stovetop grill, they are also delicious roasted in the oven.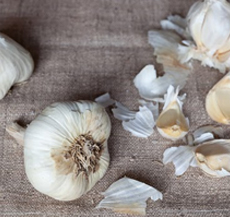 Whether you are planning a quiet, romantic night or feeding a crowd during the big game (go Seahawks!), this week's box has everything you need for a cozy, satisfying chili supper. Our classic beef chili pairs perfectly with freshly-baked cornbread, organic winter greens topped with blue cheese and hazelnuts and a fresh fruit crisp to finish.
Here are a few of our recipe ideas for this week:
Braised Chard
Gorgeous young red chard takes center stage in this meltingly tender side dish from Chez Panisse Vegetables by Alice Waters. Try it simply sautéed with onion and olive oil, or customize your own version by adding minced garlic, freshly-squeezed lemon or pan-fried pancetta.
Brussels Sprouts Pasta
Tossed with garlic, red onion and red pepper flakes, sautéed sprouts add sweet, nutty appeal to this comforting seasonal pasta from Chez Panisse Vegetables by Alice Waters.
Romaine Salad with Blue Cheese & Hazelnuts
Drizzled with our creamy housemade dressing, this crisp salad is topped with fresh blue cheese and earthy, toasted Northwest hazelnuts for a flavorful finish.
Fruit Crisp
A quick and easy dessert using apples, pears or berries. Simply toss the fruit with cornstarch and sugar, then sprinkle with the savory-sweet topping from this week's box.