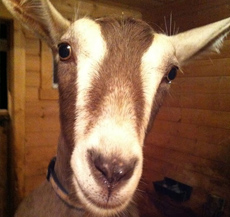 Purple and ivory-tipped crocuses and sunny daffodils are starting to peep out of the soil—spring is almost here! To celebrate, we are bringing you the season a little early this week with a wide variety of fresh ingredients in cheerful colors, from deep, rich greens to crisp radishes in vibrant red and purple hues. Explore the bounties of spring all week long with a herb-kissed pasta dish, our housemade ham and vegetable frittata and other seasonal provisions.
Here are a few of our favorite recipe ideas to try this week:
Homemade Granola
Marge Granola owner Megan Gordon shares her tips and tricks for creating your own scrumptious batch of granola.
Romanesco Salad
Bright Romanesco florets are tossed with an equally vibrant red wine vinaigrette, plus red onions, celery and capers in this fabulous salad from food blog Simple Recipes.
Roasted Romanesco
So easy, so stunning: Use this basic roasting method as a jumping off point for enjoying this crunchy, mellow vegetable.