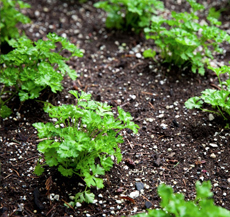 Though the recent rain is a welcome blessing for upcoming spring crops, it has also amplified our urge to nest and tuck into a home-cooked meal at the end of a wet, wet day. Thus inspired, this week's box is packed with warm and cozy provisions—from the hearty braised beef ragu and fresh pasta to spiced pumpkin jam and a plethora of fresh winter greens.
Here are a few of our recipe ideas for this week:
Cauliflower Salad with Olives and Capers
Sweet, mellow cauliflower is freshened up by chopped parsley, brined olives and flavorful capers in this easy side dish from Alice Waters' The Art of Simple Food.
Cauliflower Mimosa
Simmered in a combination water and milk bath, this cauliflower dish from Pierre Franey's Cooking in America is meltingly smooth and incredibly satisfying.
Brussels Sprouts with Bacon and Onions
This fragrant recipe, also from The Art of Simple Food by Alice Waters, balances the natural pairing of Brussels sprouts and bacon with fresh onion and thyme.