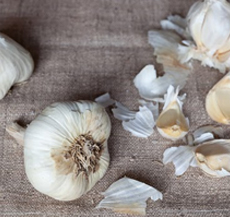 Whether you are planning a quiet, romantic night or feeding a crowd during the big game (go Seahawks!), this week's box has everything you need for a cozy, satisfying chili supper. Our classic beef chili pairs perfectly with freshly-baked cornbread, organic winter greens topped with blue cheese and hazelnuts and a fresh fruit crisp to finish.
Here are a few of our recipe ideas for this week:
Braised Chard
Gorgeous young red chard takes center stage in this meltingly tender side dish from Chez Panisse Vegetables by Alice Waters. Try it simply sautéed with onion and olive oil, or customize your own version by adding minced garlic, freshly-squeezed lemon or pan-fried pancetta.
Brussels Sprouts Pasta
Tossed with garlic, red onion and red pepper flakes, sautéed sprouts add sweet, nutty appeal to this comforting seasonal pasta from Chez Panisse Vegetables by Alice Waters.
Romaine Salad with Blue Cheese & Hazelnuts
Drizzled with our creamy housemade dressing, this crisp salad is topped with fresh blue cheese and earthy, toasted Northwest hazelnuts for a flavorful finish.
Fruit Crisp
A quick and easy dessert using apples, pears or berries. Simply toss the fruit with cornstarch and sugar, then sprinkle with the savory-sweet topping from this week's box.